01 · INFO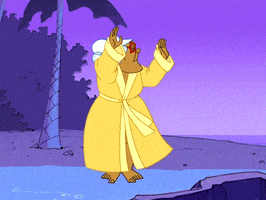 「 name ·
H A R R I E T
」
name : Harriet (Suga Mama) Wollstonecraft
age : 115
sex : Female
birthday : January 24
ethnicity : African American
height : 5'4''
weight : 190 lbs
---
02 · ROLE
A companion to go on missions with a player that has befriended them. She is known to wonder around the levels doing as she pleases. No monster dares to stop her--she is known to beat them to a pulp. Along side of this, she sells sweets to those with a sweet tooth--hand made, they are the best way to get on her goodside.
occupation: Companion, Sweet Seller, Monster abuser
hometown: Antheia, but is known to stay in other cities.
backstory: Despite her age, Suga Mama is no daunted by the world, and often wonders from place to place. She sells sweets on the side, thanks to her granddaughter. Generally, she is snappy with the players, but has a heart within the withered soul of her's. It takes some effort into getting in her heart, but when they do, she will go along side with them into quests, and the like. It is not uncommon to see her beating monsters or getting into other arguments with NPCs.
_________________
「 · s h e p a r d ·

f i g h t e r

」「 · b e e c h e r ·

r a n g e r

」
☆「C H A R A C T E R · P A G E S」☆